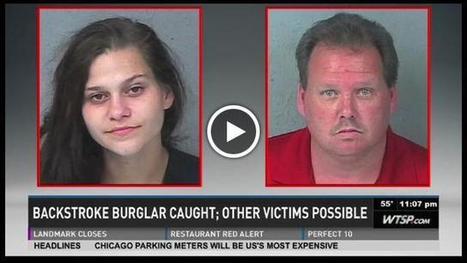 SPRING HILL, Florida - A woman was arrested after detectives with the Hernando County Sheriff's Office said she tried to break into someone's house, then jumped into a river and swam the backstroke across to try to escape.
On Friday, December 21, investigators said Chelsea Lane tried to break into a home along the 6400 block of Richard Drive. She knocked and when no one answered, she allegedly went around back to try to break in, but the homeowner was inside.
"He chased her and she jumped into the canal at the Weeki Wachee River and actually did a backstroke and swam across the river and got out," said Denise Moloney with the Hernando County Sheriff's Office.
Authorities said Lane has been charged for a total of six burglaries and her accomplice Richard Leach has been charged for four. The investigation is ongoing and more charges are pending...
(click pic to watch video)