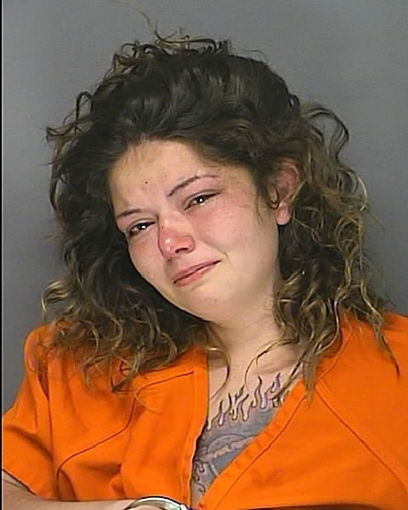 SOUTH DAYTONA, Fla. — A 19-year-old woman was charged with attempted murder after stabbing a man nine times at a Christmas party in South Daytona
Joshua Stonaker told police he arrived at the party about 9:30 p.m. Monday and drank a lot of alcohol and made fun of Desiree Kleinow's boyfriend and called him names.
But witnesses said the two had made up and shook hands already before Kleinow took a 9-inch kitchen knife and stabbed Stonaker in the neck, chest and shoulder at 5:40 a.m.
According to witnesses, Kleinow dropped to her knees and apologized after the stabbing as two people helped Stonaker into a car and drove him to Halifax Hospital in Port Orange...
(click pic to continue reading)