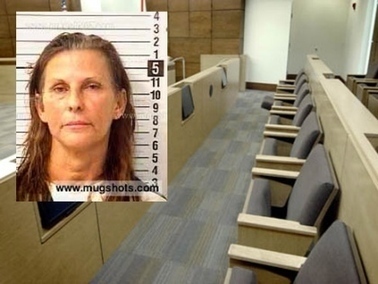 PANAMA CITY — During the first day of the murder trial of Judy Gsell in the strangulation death of her 80-year-old husband, an accomplice took the stand and admitted to snapping the victim's neck.
Dawn Ross, 27, who admitted to being at the crime scene while the women partied during the late night hours of Jan. 20 in the home at 3905 W. 27th St. in Panama City, testified that she — not Judy Gsell — killed Ray Gsell.
Ross testified that Judy Gsell, 48, leapt upon her husband after he slapped her during an argument that started when he refused to fund the "crack party" that had been going on inside his house.
The killing happened during a drunken, drug-filled evening when Ross, her girlfriend, Ashley Knowles, and Judy Gsell were drinking alcohol and smoking crack cocaine, Ross testified.
Ross testified after Ray Gsell was dead, she helped stuff him into a freezer.
That was only after Judy Gsell paid a bail bondsman to get her brother, Tim Wilson, out of the Bay County Jail and the trio of Ross, Gsell and Ashley Knowles went to buy crack and alcohol...
(click pic to continue reading)