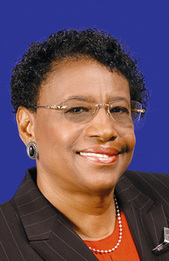 Want to know how much your public servants are making? Hop on the Miami-Dade County website, click "Transparency," and select "Employee Salaries." In just a few seconds, you can get salary information on anyone who works for the county. Say, for instance, Barbara Jordan! As county commissioner, the site helpfully reveals, she earns $50,000 a year.
Jordan thinks that search is too easy. She has introduced a resolution that would remove the salary database from the county website.
Why? According to her resolution, "The County must counterbalance the need for transparency with the safety of its employees and the need to refrain from providing information which, when taken out of context, would mislead the public."
What is misleading is to claim to be a transparent government and then hide information from the public...
(click pic to continue reading)