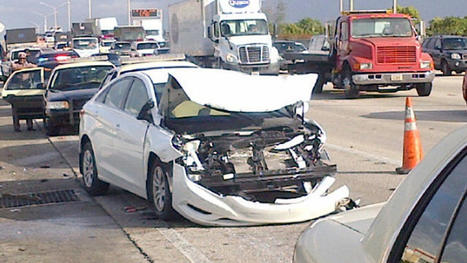 A man who jumped into a canal after a car crash in Hialeah Monday morning has died, authorities said.
The car had been involved in the crash just before 7 a.m. in the southbound lanes of the Palmetto Expressway just south of W. 68th Street, according to the Florida Highway Patrol.
Divers pulled the man from the water but he later died, FHP officials said. There were no other serious injuries...
(click pic to watch video)