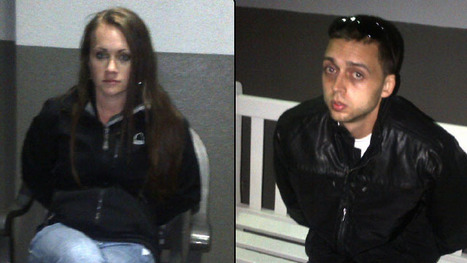 ORLANDO, Fla. — A man and woman wanted for child abuse in New Hampshire were put behind bars in Orlando on Wednesday.
Investigators said the two were found at Universal Orlando, after police searched for several weeks.
Roland Dow and Jessica Linscott face felony charges, including child abuse and fleeing charges. They will not make an appearance at the Orange County Courthouse, but will soon be extradited to New Hampshire.
Investigators say the couple severely beat a 3-year-old boy -- Linscott's son.
The child's grandmother said the boy's hands were burned and that he needed brain surgery because of injuries to his head.
The couple apparently dropped the boy off at a hospital and fled, according to investigators...
(click pic to watch video)