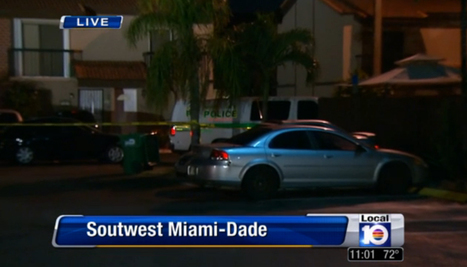 SOUTHWEST MIAMI-DADE, Fla. - The family of the suspect who died in a police-involved shooting in southwest Miami-Dade County said the man was a security guard at Miami International Airport.
The shooting stemmed from an incident at Miami International Airport that led police to the man's apartment in a complex near Florida International University, according to detectives. As of Tuesday night, it was unclear what happened at the airport before the shooting.
"There was in fact a crime that occurred at the airport, and this was the suspect of our crime, so they were following up, trying to locate him, and when they did, that's when the confrontation ensued and this man was in fact armed," said Miami-Dade Police Detective Roy Rutland.
Two officers then shot and injured the man, said police.
"The suspect was armed and was shot multiple times," said Rutland...
(click pic to continue reading)