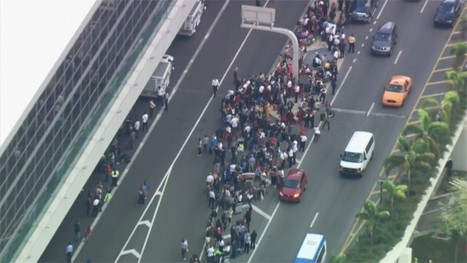 MIAMI - Terminal J at Miami International Airport was evacuated for a few hours Monday afternoon after a passenger told a ticket agent he had dynamite in his luggage.
According to the arrest affidavit, Alejandro Leon Hurtado, 63, a doctor from Guatemala, was checking for a flight at the TACA Airlines ticket counter in Termianl J.
The ticket agent, Jose Dominguez, checked in Hurtado's two bags and asked him if he had any hazardous materials inside of them.
Hurtado answered that he had dynamite inside of his luggage, according to the arrest affidavit. Dominguez asked again, and again Hurtado replied that he had dynamite in his luggage and started laughing.
Once Hurtado was told that police were going to be called, he stated that he was joking.
Terminal J was evacuated at 12:30 p.m. until about 2 p.m. because of this incident.
Hurtado is facing charges of false report bomb/explosives at airport.