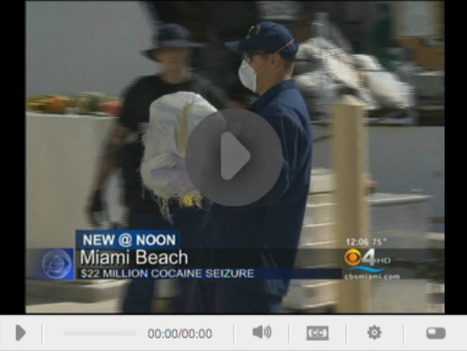 The Coast Guard offloaded nearly a ton of cocaine at their Miami Beach station on Friday, which was seized in during a drug patrol in Caribbean.
On October 27th the Coast Guard Law Enforcement Detachment onboard the HNLMS Van Amstel, a Royal Netherlands Navy ship, assisted in recovering the 1,851 pounds of cocaine. The suspected smugglers jettisoned the 42 bales of cocaine while they were being pursued by the Van Amstel.
The bales were then transferred to the Coast Guard Cutter Bear which brought them to Miami. The estimated value of the cocaine is $22 million...
(click pic to watch video)