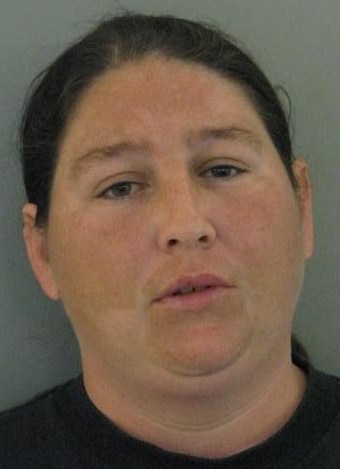 PORT CHARLOTTE, FL - The sheriff's office arrested an Englewood East woman after she stabbed a man at the intersection of Kidron Avenue and Flintlock Street early Tuesday morning.
Melissa Joanne Hughell, 35, of 10315 Kidron Avenue was charged with Aggravated Battery with a Deadly Weapon.
According to detectives, the victim was visiting Hughell at her house when they got into an argument when Hughell told the victim to leave.
Deputies say there were two other men in the house who helped Hughell remove the victim.
A neighbor says she saw the commotion and saw the two men run after the victim, one was carrying a baseball bat.
She saw the two men catch the victim and beat him with the bat. The neighbor says she saw Hughell walk to the intersection, pull a knife out of her pocket and stab the victim...
(click pic to continue reading)