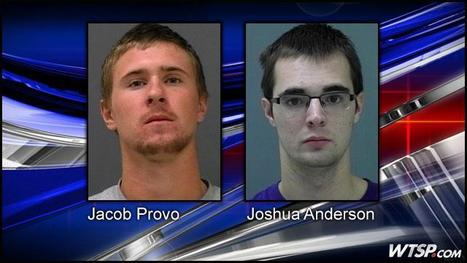 Gulf Breeze, Florida (PNJ) -- Tom the turkey had lived happily on Brian and Christa Caponi's 6-acre spread in Gulf Breeze for the past year along with their menagerie of cats, goats, a dog, chickens and roosters.
He was special among their 50 or so animals, Christa said.
"He was a family pet," she said. "It was like having a normal family dog."
But when her husband got up early Monday morning to feed the animals, the 30-pound Tom was missing.
He soon discovered a trail of blood and feathers and feared the worst.
Then, upon looking at a recording from a security camera on the property, he saw one man stealing Tom and another running along the fence line.
Monday, two Santa Rosa County men, one of them a neighbor, were charged with stealing the bird and using a bow and arrow to kill it...
(click pic to continue reading)