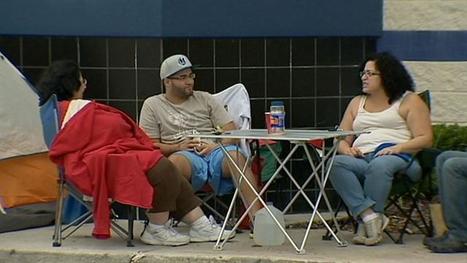 ORLANDO, Fla. — Were you hoping to be first in line for Black Friday deals at Best Buy in Orlando? You're too late.
A local family is already spending their nights in front of the electronics retailer. The Garcias have tents and sleeping bags set up near the entrance of the East Colonial Drive location.
The Garcias say it's a family affair and they're not moving until Black Friday...
(click pic to watch video)