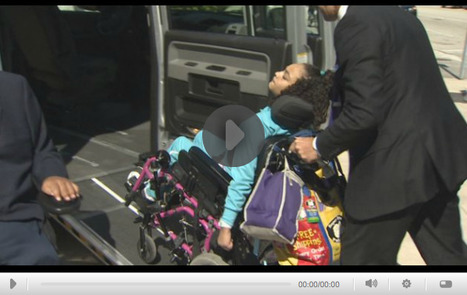 MIAMI (WSVN) -- After more than six months in the making, the City of Miami Police Department has reached their goal to help a young girl battling a debilitating disease.
On Thursday, 9-year-old Angelyn Guiterrez recieved the gift they traveled miles to give her. 7News first brought you this story in May.
The 9-year-old, straight-A student is unable to walk, sit or stand up without help. After learning about her story, officers embarked on a three-day, 240-mile bike ride, from Miami to Orlando to provide her family with a specially made vehicle, equipped with an electric wheelchair ramp.
Six months later, their goal is reached.

Thursday, the department, along with VPG Autos, provided Angelyn and her family with a brand new sport utility vehicle, customized just for her. "Oh, my God! This is great. This is wonderful," said Aida Guiterrez, Angelyn's mother. "This is going to make a big difference for my daughter and our family. This is going to get her to everywhere she needs to go. She's going to love it..."
(click pic to watch video)