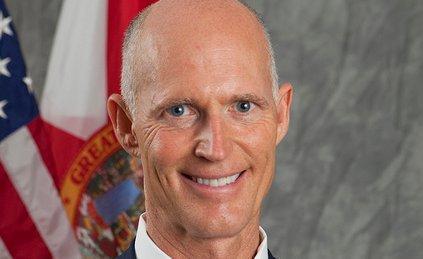 ORLANDO, Fla. - As Florida counts its final presidential ballots on Thursday, two days after Election Day, Florida Gov. Rick Scott won't directly answer questions about his decision not to extend early voting and its effects on the election.
"Well I'm very comfortable that the right thing happened," Scott told Local 6 when asked if he should have extended early voting. "We had 4.4 million people vote."
When asked further about why didn't extend early voting, Scott walked away from Local 6's Tony Pipitone.
It's not known how many more people would have voted had Scott and the Republican legislature not reduced early voting from 14 days to 8 days. Scott also didn't extend hours when wait times grew to be 7 hours long in Democratic-leaning counties.
"We did a lot of things right, but I'm going to sit down with our Secretary of State and we're going to look at how our elections laws have been working to make sure we do the right thing," Scott said.
Scott, who is vying for the lowest approval ratings among governors in the nation, did talk about his latest effort to give a billion-dollar tax breaks to big corporations...
(click pic to watch video)