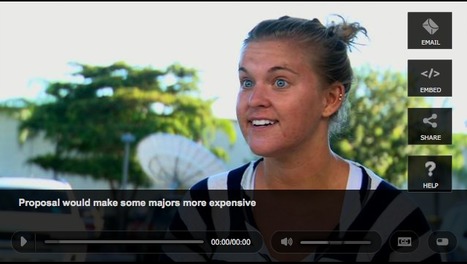 LEE COUNTY - If you want to graduate college with less owed in loans, you might soon have to choose engineering over performing arts. A new state proposal says student tuition rates should be based off their major.
An overall tuition hike for state colleges won't happen in Florida. Governor Rick Scott wants higher education students can afford.
"What we will not accept from the Blue Ribbon Task Force is a blind call for more money," he said.
It prompted a unique idea from the governor's appointed task force - give students majoring in high demand degrees a break and charge the other students more.
Some majors that could catch a break include engineering, technology, math and science.
Students who would pay more include those majoring in psychology, political science anthropology and performing arts...
(click pic to watch video)