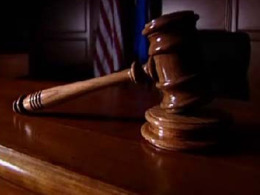 AVENTURA (CBSMiami) – The former principal of an Aventura charter school must be a bit distraught right now: she just lost $155 million.
CBS4 news partner The Miami Herald reports a Miami-Dade judge struck down a jury's $155 million award to Katherine Murphy, former principal of Aventura City of Excellence School.
Last week a Miami-Dade jury decided that City Manager Eric Soroka and the school's registrar, Nicole Munroe, an employee of Charter Schools USA, had conspired to ruin the reputation of Murphy, who was fired as principal of Aventura City of Excellence School in 2006.
Her firing stemmed from allegations that a student skipped the wait list at the popular charter school to enter the fifth grade. The jury issued a $155 million award.
But the saga probably is not over...
(click pic to continue reading)