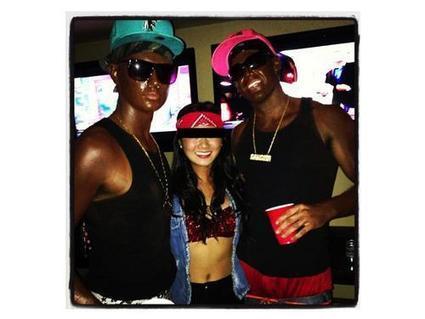 Some Halloween parties at the University of Florida this year ended up looking like 1800s minstrel show, as white frat boys and a member of the team's softball team decided it would totally be a good idea to dress up in blackface.
The incidents have lead to a lot of controversy, town hall meetings, and formal apologies.
The first incident occurred at a "Rockers and Rappers" theme costume party over the weekend held by the Beta Theta Pi fraternity. Two members came dressed up in tank tops, gold chains, sagging paints ... and total blackface.
The campus chapter of the NAACP posted the photos on their Facebook page and wrote, "Who's party this is is not the issue but the fact that this is seen as acceptable is where the problem lies!"
The Beta Theta Pi fraternity, both on the campus and national levels, has issued an apology...
(click pic for more images)