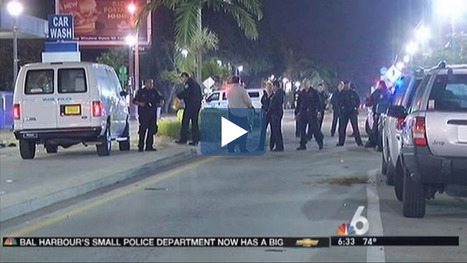 Police are investigating after four men were stabbed after a Halloween party in Coconut Grove early Thursday, authorities said.
The incident happened in the 3200 block of Grand Avenue around 2 a.m. as the popular Coconut Grove Halloween Bash was wrapping up, Miami Fire Rescue spokesman Lt. Ignatius Carroll said.
One of the victims went into cardiac arrest but rescue workers were able to revive him, Carroll said. All four were taken to Jackson Memorial Hospital and three were in critical condition.
Miami Police spokeswoman Kenia Reyes said one suspect was taken into custody at the scene and a knife was recovered. She said the incident began with a fight.
Reyes said police are trying to determine why the fight began. The suspect was later identified as 21-year-old Anevri Moreira, who was charged with one count of attempted second-degree murder...
(click pic to watch video)