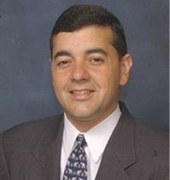 Via Miami New Times:
Despite an Everest-sized mountain of evidence that Rep. David Rivera orchestrated a sham campaign by an unknown candidate in the Democratic primary, the incumbent has steadfastly denied knowing anything about the case. Rivera also denies being under federal investigation even though multiple sources tell the Miami Herald otherwise.
Don't expect any more answers from the candidate, Justin Lamar Sternad. He just filed his final campaign finance reports -- and left the whole thing blank, with a letter invoking the Fifth Amendment.
The move is likely to turn up the heat even more on Rivera, who just got slapped with 11 violations from the Florida Commission on Ethics last week in unrelated cases involving his use of finances as a state rep and a payout from a casino to a company linked to his mom...
(click pic to continue reading)