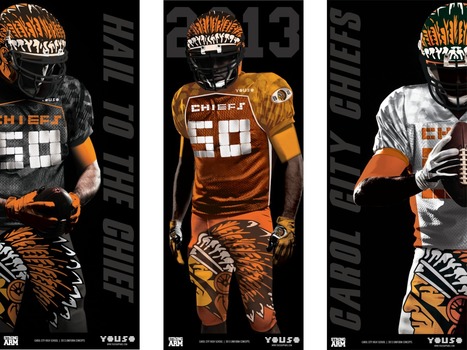 Via SB Nation:
These are the ugliest uniforms we'll ever see. Ever.
In September, we reported on the ugliest football uniforms we'd ever seen, coming out of Atlantic High in Florida, and created by "Futuristic Woo."
Well, Futuristic Woo is at it again, as they (?) have been hired to create uniforms for Carol City High School in North Dade County, Fla. If there was any doubt that Futuristic Woo could out-ugly itself ... brother, you don't know Futuristic Woo. The full press-release image, in all its glory...
(click pic to see more images)