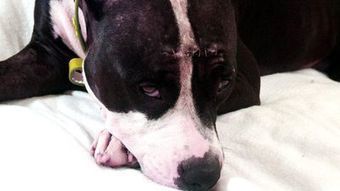 Via WFTV:
JACKSONVILLE, Fla. — A 50-year-old Jacksonville man faces animal cruelty charges after a pit bull was beaten with a pipe because she ate a pet bird, authorities said.
Richard Dennis Poehler was arrested Tuesday, three weeks after the dog was found abandoned and wounded.
The dog is recovering from a shattered skull at the Jacksonville Humane Society...