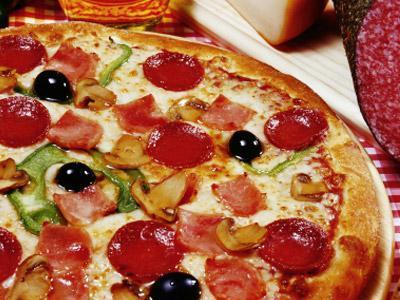 DAYTONA BEACH, Fla. - A Pizza Hut employee was beaten and robbed by three women when he arrived to deliver a pizza to a residence in Daytona Beach.
Christopher Gantous, 23, was uninjured after being struck in the head and face by three women, all whom he said weighed 120 pounds or less, according to the Daytona Beach Police Department report.
After arriving at the home, Gantous was asked by one of the three women if he had change for a $100 bill, according to police. Gantous said he did not and placed the pizza down, according to the report.
He was then attacked by the women while they yelled at him to give them his money and car keys, police said...
(click pic to continue reading)