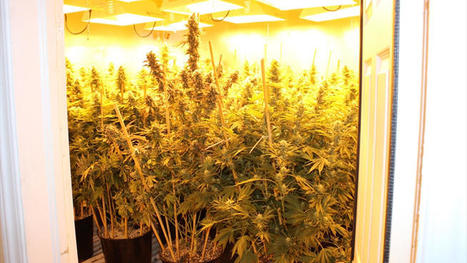 Via NBC6:
A North Miami man is facing marijuana trafficking and other charges after detectives discovered an elaborate growing operation with hundreds of thousands of dollars worth of pot in a house, police said Thursday.
Nayip Laboy Negron, 36, was arrested Wednesday night after undercover detectives served a search warrant at the house in the 1000 block of Northeast 130th Street, North Miami Police said.
In the home, detectives discovered an "elaborate and sophisticated marijuana growing operation" with 62 marijuana plants weighing 120 pounds for an estimated street value of $360,000, police said...
(click pic to continue reading)