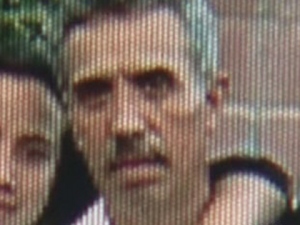 SANTA FE SPRINGS (CBSLA.com) — Friends and family gathered Sunday evening to mourn the loss of a tuna factory worker killed in an accident at a processing plant last week.
The worker, now identified as 62-year-old Jose Melena, was cooked to death inside a steam oven last Thursday.
It is still unclear how the accident happened at the Bumble Bee plant in Santa Fe Springs.
Antonio Melena, the man's grieving son, said he wanted his father to be remembered more for the way he lived — rather than the tragic way he died:
"He was just grateful he had a job," said Antonio, "that he could pay his bills and provide food for his family."
Bumble Bee, meanwhile, released this statement: "The entire Bumble Bee Foods family is saddened by the tragic loss of our colleague, and our thoughts and prayers are with the Melena family..."
(click pic to watch video)