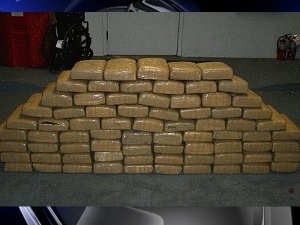 JUPITER (CBSMiami) – More than 400 pounds of marijuana washed ashore a South Florida beach over the weekend.
A fisherman discovered several burlap sacks along the shoreline in the 3000 block of A1A on Jupiter Beach on Saturday.
Police searched the rest of the area and found a total of eight burlap sacks filled with 75 bundles of marijuana.
The marijuana has a street value of more than $1 million dollars...
(click pic to continue reading)