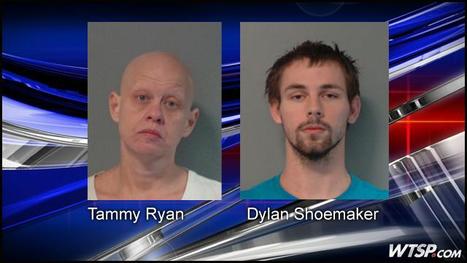 WINTER HAVEN, Florida -- Four people have been arrested after police uncovered a meth lab at a Winter Haven apartment complex.
Police found the meth lab in the apartment of 44-year-old Tammy Hill Ryan. Ryan lived at the Palm Place Apartments, a government subsidized complex on 2nd Street NW.
When officers entered the apartment, the Winter Haven Police Department said another suspect, 18-year-old Dylan Shoemaker, was caught dumping an unknown substance down the kitchen drain. They also found meth lab ingredients in the bedroom...
(click pic to continue reading)