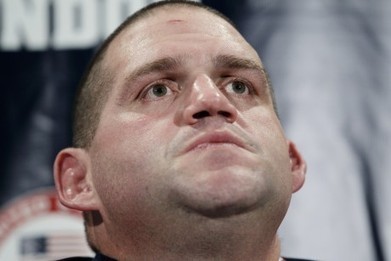 SALT LAKE CITY (AP) — In another setback for one of the world's most decorated wrestlers, Olympic gold medalist Rulon Gardner filed for bankruptcy.
The move came after Gardner tried to capitalize on his fame in numerous business and publicity pursuits over the years.
However, he owes creditors nearly $3 million on a household income of $37,392, court records show.
Gardner disputes much of that debt, saying he is a victim of investment fraud, bankruptcy trustee David L. Miller told The Associated Press. Gardner will offer his version in a deposition scheduled for Oct. 10.
Less than three weeks later, a Salt Lake City auction house is set to sell off his most valuable belongings, including a Porsche, Harley-Davidson motorcycle, dozens of watches and knives, his wrestling shoes and autographed memorabilia...