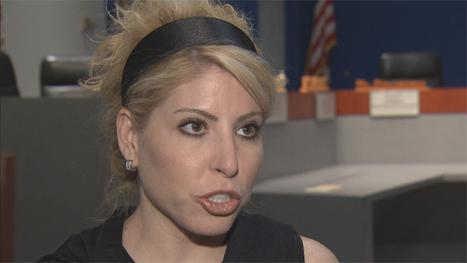 via WPLG Local 10:
Former School Board Member Jennifer Gottlieb, who resigned last year, had extramarital affairs with two high-ranking Citigroup bankers who did business with the school board, including financing millions in public bonds used to build schools, according to investigative reports obtained by Local 10's Bob Norman.
"I think it's a very bad issue of conflict of interest there," said Pete Brewer, a grand jury witness. "She is evidently dating the guy and she's voting on his contracts, which is wrong."
Florida Department of Law Enforcement investigators wrote that "Gottlieb at no time reported her relationship with [the Citigroup bankers] to the board and continued to cast votes on matters concerning [Citigroup] that came before the board."
Reports indicate Gottlieb, who is married to a Broward County Judge, actively concealed the relationships from the public by using personal email accounts and prepaid phones.
But the FDLE and grand jury didn't indict because there is no specific law forbidding voting on public matters involving intimate friends
Gottlieb hadn't returned a phone call to Local 10 for comment. Her husband filed for divorce in June...
(click pic to watch video)