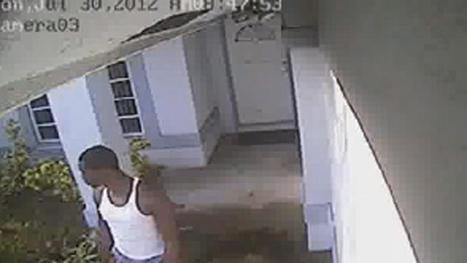 Via NBC6:
Authorities are searching for three men who were caught on surveillance video stealing an AK-47 from a Dania Beach home, the Broward Sheriff's Office said.
According to a release, the three men broke into a home on July 30 at 2290 SW 44th Street.
The video captures a man in a white tank top and red baggy shorts knocking on the front door to check if anyone is home, the BSO said.
One of the other suspects breaks a sliding glass door that leads to the master bedroom and the three suspects enter the home, officials said...
(click pic to continue reading)