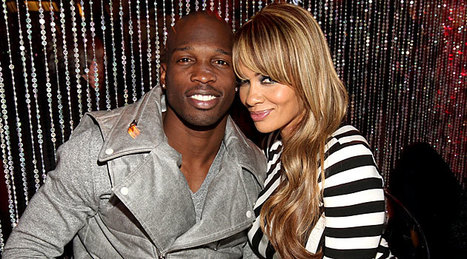 Via CBS Sports:
When the Dolphins signed Chad Johnson days after the Patriots released him there was some speculation that the decision was a PR stunt, a move to breathe life into a hapless organization that had just agreed to be featured on HBO's Hard Knocks this preseason. The first episode, which premiered last Tuesday, was a resounding success partly because we all got to gawk at Lauren Tannehill but also because of the Johnson subplot.
The former Pro Bowl wide receiver was coming off his worst season in the league -- a 15-catch effort with New England. He seemed re-energized with the second chance he'd been given in South Beach, even if he was playing for the veteran minimum, $925,000. But the return of "The old Chad" wasn't warmly embraced by everybody, particularly first-year head coach Joe Philbin who took exception with Johnson's introductory press conference where he regularly dropped f-bombs and joked of a life in the porn industry if football didn't work out (at least we think he was joking).
Except that now, following Johnson's arrest on domestic violence charges for allegedly head-butting his wife, everything from his full-time job to the television sideshow is gone. The Dolphins wasted little time releasing him, needing just 11 words to do it: "The Miami Dolphins have terminated the contract of WR Chad Johnson." That was Sunday. A day later, VH1 followed suit...
(click pic to continue reading)