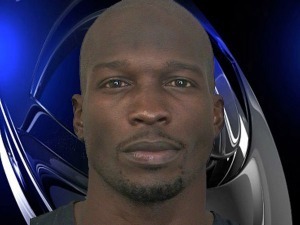 MIAMI (CBSMiami) – Miami Dolphins wide receiver Chad Johnson is expected to be released Sunday from the Broward County jail after he was arrested Saturday night in Davie on a misdemeanor domestic violence charge.
During a bond court hearing, Johnson remained silent as the judge set bond at $2,500.00 and ordered him to stay away from his wife Evelyn Lozada.
Johnson is expected to be out in time to attend the Dolphins' 1 p.m. practice on Sunday. Before the practice he is expected to tell his team mates in person what happened Saturday night.
"We are aware of the situation and in the process of gathering all of the relevant information," according to a statement Dolphins' spokesman Harvey Greene made to CBS4 news partner The Miami Herald.
Johnson and Lozada have been married since July 4, 2012.
Before acquiring Johnson in the offseason, the Dolphins traded Pro Bowl receiver Brandon Marshall away due to his numerous off-the-field incidents, including domestic violence...