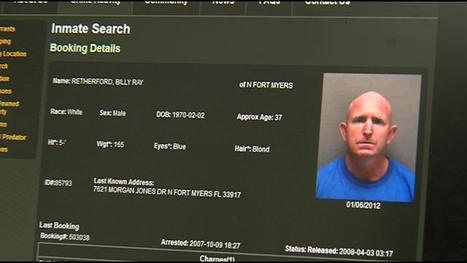 LEE COUNTY - A North Fort Myers murder is raising serious questions tonight about protocol during homicide investigations. We had reported that Retherford may have been in custody just days after Debbie Striano's murder. According to his family, he was released after questioning. We pushed for answers on why he may have been let go.
A man tied to two murders in two weeks was shot down at a home in North Fort Myers. A Lee County sheriff's deputy working as a U.S. Marshal - putting an end to a life of crime for Billy Retherford Jr.
But Retherford's family says it's not the first time deputies have seen him in recent weeks.
"They took them down Friday when they had the search warrant for this house and my grandma's, they took them," said his niece – Ashley Jaye.
She says that he was questioned about the murder of Debbie Striano.
Officials with the Lee County Sheriff's Office won't say whether Retherford was ever brought in for questioning. But records on the office's website show he's well known to them - accused of crimes dating back more than 20 years.
That fact has left people in a North Fort Myers neighborhood to wonder whether Gregory Imhoff's murder could have been prevented...
(click pic to watch video)