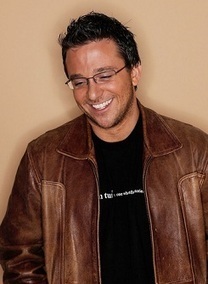 Via Shoot Online:
July 26, 2012, --- Credited with a Peabody-awarded documentary and the distinction of being one of the youngest directors to have a film premiere at the Sundance Film Festival, documentary filmmaker Billy Corben has signed with Greenpoint Pictures, turning his sights on commercial directing for the first time.
Corben's life in film started early, first as a young actor and then as a director. During his acting career, which he retired from at age 15, he worked with such film notables as Ron Howard, Roger Corman, Steve Martin, Hilary Swank, Cloris Leachman, Judd Hirsch, Corey Feldman, Alan Thicke, Joe Pantoliano and Christopher Meloni. While still in high school, Corben began working on the other side of the camera, forming his first production company with producing partner Alfred Spellman.
Corben has a track record of creating highly commercially successful documentaries. Cocaine Cowboys, which premiered at the Tribeca Film Festival in 2006, explores the rise of cocaine and the resulting crime epidemic that swept Miami in the 1970s and '80s. After a limited theatrical release in '06, Cocaine Cowboys became a DVD success and is the highest-rated documentary on the Showtime cable network.

The U is Corben's Peabody Award-winning feature documentary about the championship history of the University of Miami football program, produced for ESPN's "30 for 30" series. It became the highest-rated documentary in the network's 30-year history when it debuted on December 12, 2009, following the Heisman Trophy presentation.

Back in 2001, Corben made his feature documentary directorial debut, Raw Deal: A Question of Consent, which examined the alleged rape of an exotic dancer at a fraternity house at the University of Florida. Raw Deal premiered at Sundance in 2001, making him one of the youngest directors to have their film shown in the history of that festival.

Corben's documentary filmography also includes Square Grouper, Limelight and Dawg Fight.

Square Grouper, which premiered at the 2012 South By Southwest Film Festival, examines the freewheeling pot smuggling era of South Florida in the 1970s. Limelight, is about the rise and fall of Peter Gatien, New York City's biggest nightclub owner. Peter Gatien's daughter, Jen Gatien, produced the film. Dawg Fight, a brutal exposé on underground backyard MMA fighting in one of Miami's toughest neighborhoods, is slated to debut this fall.
Corben was born and currently resides in Florida. He graduated with honors from the University of Miami where he majored in political science, screenwriting, and theater.

Greenpoint was founded in 2002 by executive producer Michael Kuhn. Exec producer and director Jacob Lincoln officially became a partner in the production/post company in 2010. The shop has turned out broadcast and digital content for such brands as the NFL, Pepsi, Nike, Converse, Budweiser, EA Sports, Diageo, Blackberry, and Procter & Gamble.