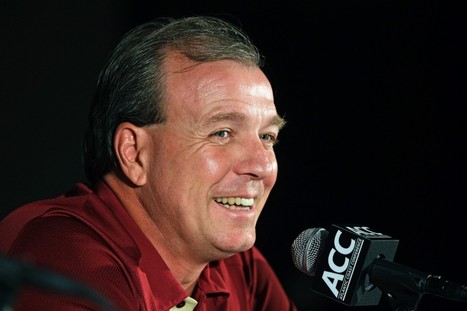 Via Bay News 9:
PINELLAS PARK -- Expectations are high for Florida State football this season.
The Noles' come in ranked No. 7 in the nation in the USA Today Preseason Poll released Thursday afternoon. FSU, which is coming off a 9-4 season, received one first-place vote.
The only other Florida school to crack the Top 25 was Florida, who came in at No. 23. The Gators finished 7-6 in 2011, ending the season unranked in the final polls.
South Florida, UCF and Florida International also received some votes in the polls. The Bulls pulled in 12 votes to fall in at No. 34. The Knights and Golden Panthers come in ranked No. 41 and 43, respectively.
The Miami Hurricanes did not crack the preseason list.