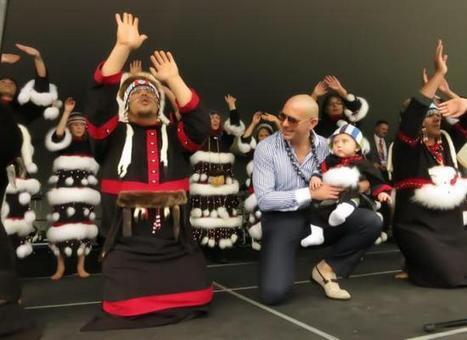 Via Miami New Times:
Flying from Cleveland to Alaska and then back down to the lower 48 for a show in Atlanta, Pitbull has proven that he's tremendo world traveler. He's also a man of his word.
Two weeks ago, we reported that Armando Cristian Pérez would "become the first Cuban-American to ever willingly hop on a Kodiak, Alaska-bound flight for the sole purpose of visiting a Walmart."
And yesterday, Pit spent the day in Kodiak, performing at the local Coast Guard base and meeting fans at the city's Walmart...
(click headline for pics)