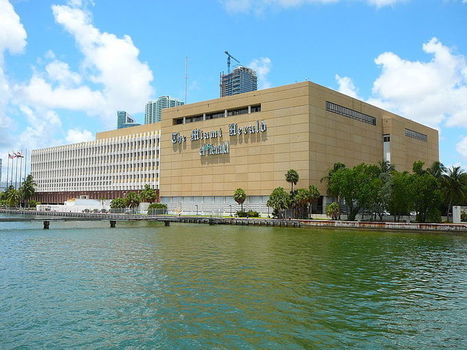 Via Miami New Times:
Despite the fact it's basically a big ugly box painted in a shade that resembles faded mustard, historic preservationists are trying to save the Miami Herald building by seeking historic status. That would, of course, impede Malaysian gambling magnate Genting Corp, which now owns the building and the land it sits on, from implementing its now tempered plans to turn the site into condo buildings and a hotel.
The Herald of course, to their credit, is still breaking most Herald-building-related news, and says that an application was submitted to the Dade Heritage Trust this week to grant the building historic status. That would prevent any significant alterations to the outside of the building. Genting of course wants to just tear the whole thing down, which would, obviously, also be prevented...
(click headline to continue reading)