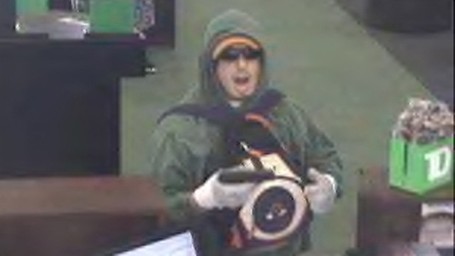 Via WPLG Local 10:
A $5,000 reward is being offered for information leading to the arrest of a man who robbed two Miami banks last year.
The FBI is asking for the public's help in finding a robber called the "Backpack Bandit."
Investigators said the man robbed a Bank Atlantic at 1190 SW 67th Ave. about 11:45 a.m. on Jan. 24, 2011. The man went into the bank, displayed a gun, ordered everyone to get on the floor and demanded cash from an employee, then escaped in a white van.
Five months later, on June 26, 2011, the FBI said the same man robbed a TD Bank at 720 NW 57th Ave. In that case, too, he displayed a gun, forced everyone to lie on the ground and demanded money, the FBI said.
The robber is in his early to mid-30s, about 6 feet to 6 feet 1 inch tall and 150-160 pounds and has crooked teeth...