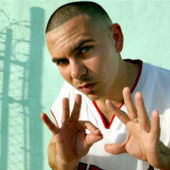 Via Miami New Times:
Thirteen days ago, the trolls at SomethingAwful.com attempted to hijack an online Walmart and Energy Sheets® promo campaign "offer[ing] customers the chance to win a visit by Mr. Worldwide."
Their evil plan: Launch a viral social media campaign to #ExilePitbull to Walmart Store #2711 in the icy hinterlands of Kodiak, Alaska.
Of course, Pitbull shot back with some good-humored smartassery via Twitter, shouting, "Daleeeeeee!" But a counter-movement soon emerged. And its mission: Help #KeepPitbull305. 'Cause Dat Lil Chico belongs in his natural subtropical habitat.
But unfortunately, it looks as though the #KeepPitbull305 campaign won't be able to save Mr. Worldwide. With only two remaining days to vote, Kodiak's Walmart #2711 is cruising toward 72,000 Likes on Facebook while Hialeah's #2814 lingers at 1,013...