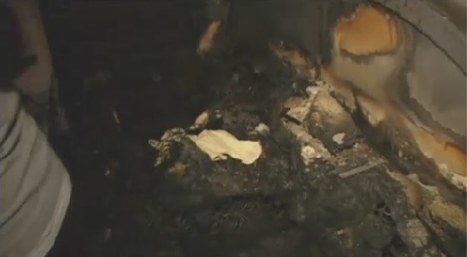 Via WSVN:
HIALEAH, Fla. (WSVN) -- Police said a South Florida family returned from vacation to find their home burned.
Caridad Borroto cannot hear or speak and now is left without a home. "This is where her desk, her computer on the floor. This is what's left. All of her clothes are gone. Her bed," said Barbara Morales, a cousin of the victim.

Police said the inside of her mother's Hialeah home, where Borroto and her 10-year-old daughter Melissa lived, was torched by the little girl's father, Joel Martos, Saturday night. "He doesn't care about her or Melissa," said Morales. "He broke her car, he lit the house on fire."
Surveillance video from a neighbor's house shows someone, who police believe is Martos, riding down 29th Lane and up to the Borrotos' house at 10:02 p.m. You see him leave at 10:25 p.m., then the first fire trucks show up to flames shooting from the window, 20 minutes later...