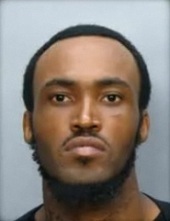 Via Miami New Times:
Though, final toxicology results on Rudy Eugene's body only turned up traces of marijuana in his system, experts say that there's no way pot could have caused him to eat a man's face. Instead, some suggest that he may have been under the influence of a Bath Salt-like substance that laboratories are net yet equipped to detect.
In results released yesterday, The Miami-Dade Medical Examiners Office said that they found no drugs other than marijuana in Eugene's system. An outside laboratory was brought in to help check for synthetic substances, and MDPV, the active ingredient in many forms of Bath Salts, was not found. Five other chemicals commonly found in Bath Salts were also absent.
Experts talking to Discovery News say that there's no way that marijuana is to blame for the attack...