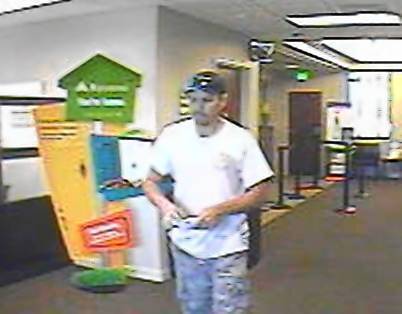 Via Orlando Sentinel:
A bank robber out of prison for less than six months is behind bars again after law officers Friday said they linked him to four recent bank robberies in four counties.
Kevin Lee Cotterman, 41, of Apopka is being held in the Seminole County Jail on robbery and related charges out of Orange and Volusia, Flagler and Duval counties. Bail is set at more than $750,000 — considerably more than is thought to have been stolen during the robberies.
In October 2008, Cotterman was arrested after his pickup ran out of gas in Seminole County and a deputy recognized it as the getaway vehicle from a bank robbery minutes earlier. Cotterman was sentenced to three years in prison for robbing two Bank of America branches in Seminole.
He was released last Dec. 26. Records show he started a company called Down Home Flooring by KC in Apopka soon after his release...