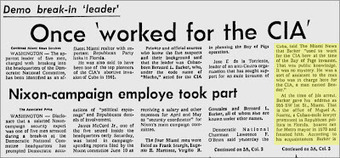 Via Random Pixels Blog:
"June 17, 1972 - Five men, one of whom says he used to work for the CIA, are arrested at 2:30 a.m. trying to bug the offices of the Democratic National Committee at the Watergate hotel and office complex."
They say all big stories have a "Miami connection." The Watergate story was no different...