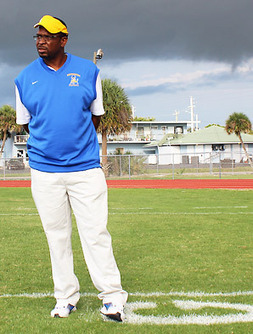 Via Sports Illustrated:
In August, he'll enter his fourth season as a high school assistant coach at Miami Northwestern -- if Florida's Education Practices Commission will let him. For the past three seasons (two at Miami Central and one at Northwestern), Campbell has coached using a temporary certification. That certification expires at the end of the 2012-13 school year. To continue coaching in Miami-Dade County after that, Campbell will need a permanent certificate.
An administrative judge has recommended that Campbell be allowed to coach, but last week the Florida Department of Education appealed that recommendation. In the appeal, the department's attorney, Charles Whitelock, wrote that "the Petitioner lacks the required good moral character" to coach students. The state has investigated Campbell's past and present, and the Education Practices Commission will have to decide sometime this summer whether it should allow one of the men behind Me So Horny -- and other songs whose titles aren't printable in a family publication -- to influence high-schoolers...