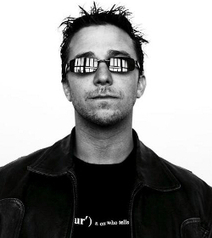 Via Miami New Times' Cultist:
"Being one of the most visible and outspoken citizens in Miami is hard work. Just ask director Billy Corben, who had to answer to the court Wednesday for tweeting during jury duty. Corben's tweets and Facebook updates did not divulge details of the armed robbery trial to his 7,045 Twitter followers; rather, they discussed the courtroom facilities and other things that had nothing to do with the actual case. Still, after Corben and his fellow jurors decided defendant Angelo Williams was guilty of armed robbery, the defendant's lawyer cried foul.
Yesterday, a judge decided not to hold Corben in contempt, nor to overturn the conviction of the armed robber. Cultist reached out to the filmmaker following the hearing and were treated to his exclusive, comprehensive take on the matter..."
(click headline to read the rest)