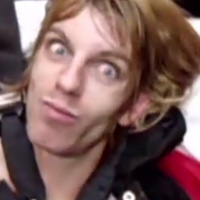 Freddy Sharp knows first-hand what it feels like to lose it on "bath salts."
The stimulant cocktail — so-named because it is often sold in stores disguised as a common household product such as bath salts in order to skirt legal issues — came into renewed public interest recently after it was linked to the now-notorious "Miami Zombie" attack caught on surveillance camera late last month.
"It felt so evil," says the 27-year-old Tennessean. "It felt like the darkest, evilest thing imaginable..."