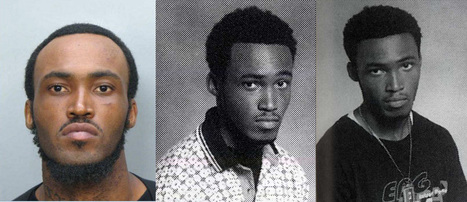 According to the Miami Herald:
The naked man who tried to eat another man's face before he was shot dead by police was identified as Rudy Eugene, who as a teenager in the late 1990s played high school football at North Miami Beach High.
The Miami Herald has obtained photographs of Eugene from North Miami Beach High yearbooks. One photograph was taken in 1997; the other was taken in 1998 when he was a junior. A group shot of the high school football team incudes Eugene.
Eugene transferred to North Miami Senior for his final year of high school, North Miami Beach Principal Raymond Fontana said on Tuesday.