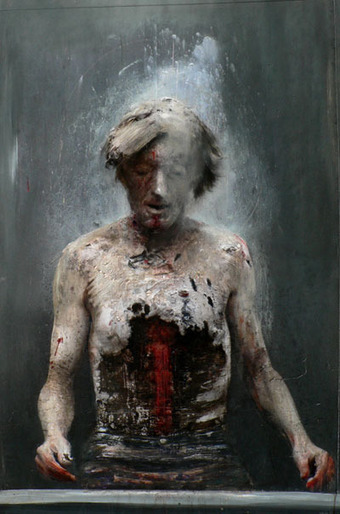 Olivier de Sagazan is easily the best contemporary artist I have been exposed to anytime recently. He is an accomplished painter, sculptor and performance artist. What an amazing talent.
You can see and learn more at his official website nefdesfous.free.fr
Many thanks to Rennie Resmini for the excellent suggestion. Very special thanks to Olivier de Sagazan himself for being kind enough to allow me to repost his stunning work.