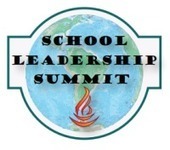 From the website
"The Technology Information Center for Administrative Leadership (TICAL) and Steve Hargadon are pleased to announce the inaugural virtual and worldwide School Leadership Summit, Thursday, March 28th, 2013. This free conference will be held online and will be a unique chance to participate in a collaborative global conversation on school leadership with presentations by your peers. It is being co-chaired by Steve Hargadon, whose virtual educational conferences had over 100,000 attendee logins last year.
"To be kept informed of the latest conference news and updates, please join the Admin 2.0 network and conference website at http://www.schoolleadershipsummit.com. Conference strands (aligned to the internationally-recognized ISTE National Education Technology Standards for Administrators) will include the leadership topics:
Vision in a Changing WorldTeaching and Learning in a Changing WorldProfessional Learning in a Changing WorldData-driven Reform in a Changing WorldEthical and Responsible Use in a Changing World"