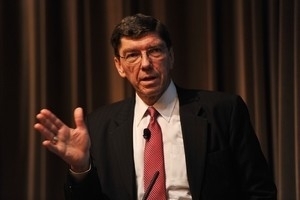 This strikes me as really important.
Clayton Christensen is a leading professor at the Harvard Business School. A generation ago, he wrote a book and advanced the cause of case study in learning. More recently he has advanced the idea of Disruptive Innovation in several fields. In educational circles, he became well known as the lead author of 2010's blockbuster book "Disrupting Class."
To put it bluntly, Clayton Christensen is Very Establishment.
For him to say that the pursuit of profit is killing the US economy is earthshaking. For it to be reported in Forbes magazine is most remarkable.
Can it be that thoughtful discourse still has a place in the marketplace of contemporary ideas? -JL