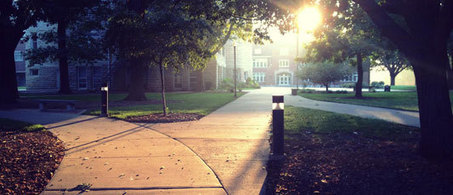 by Melanie Zuercher
"Bethel's newest plan to meet this current reality is an Undecided Major Program.
"In their first two years, students who come to Bethel undecided will be guided in completing all lower-level general education requirements while exploring major areas.
"Part of that "strategic exploration" is a one-credit-hour course – appropriately titled Major and Career Exploration – coordinated by Career Services staff.
"This curriculum addition is set to begin with the entering class in 2014-15.
"The Undecided Major initiative is part of an overall effort to ensure college success, starting when students first set foot on campus."